About Me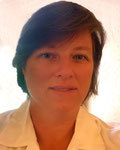 Due to life changes that for me included completing a doctoral degree, receiving a Fulbright Fellowship, accepting an academic position, and having a baby; the past decade has involved moving to six different cities in three countries. This upheaval of activity has been both a chaotic and very productive time. Relocating to the Huntsville, Alabama area from the Washington, DC area with my husband's career in the Fall of 2011 has offered some unique opportunities, including our plan to make Huntsville our long-term home.
Fulbright Alumni Ambassador Inquiries:
I have been serving as a Fulbrightserving Alumni Ambassador since 2011 (http://us.fulbrightonline.org/alumniambassadors.html) and also serve as a Board Member for the Alabama Fulbright Association. For prospective applicants with questions regarding my Fulbright Grant experience or application process please use the following e-mail address: nharper.alumniambassador@fulbrightmail.org
For more information about me, please continue to the Biography or Resume links located above, left.